Shopping Cart
Your Cart is Empty
There was an error with PayPal
Click here to try again
Thank you for your business!
You should be receiving an order confirmation from Paypal shortly.
Exit Shopping Cart
Hit Solid Irons - IronSolid

The pursuit of a well struck iron shot
| | |
| --- | --- |
| Posted by ironsolid on April 26, 2013 at 6:50 AM | |
Simple Practice Routine Using the IronSolid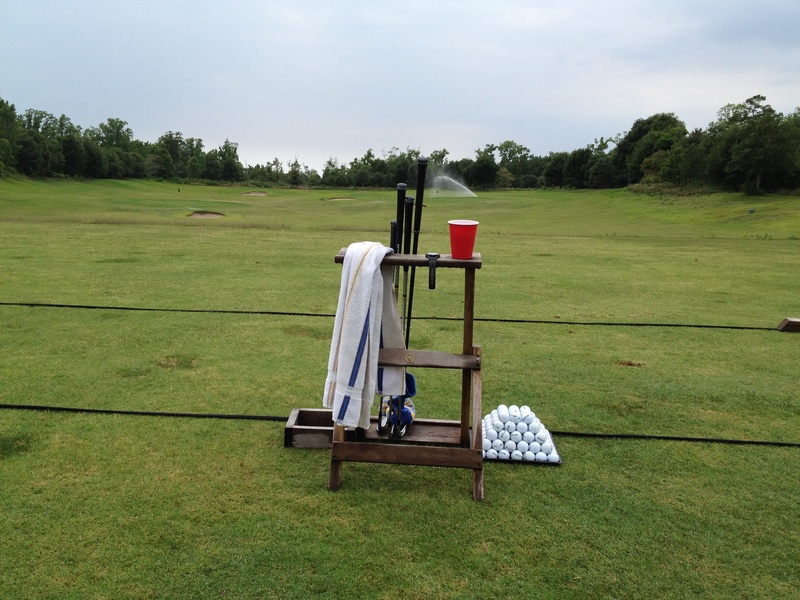 Living in the Ohio Valley during the winter months pretty much takes the golf club out of your hands for 5 months of the year. I am fortunate enough that I have a SwingBox at my disposal so when I get the urge I can go into my man cave and hit a small bucket of golf balls.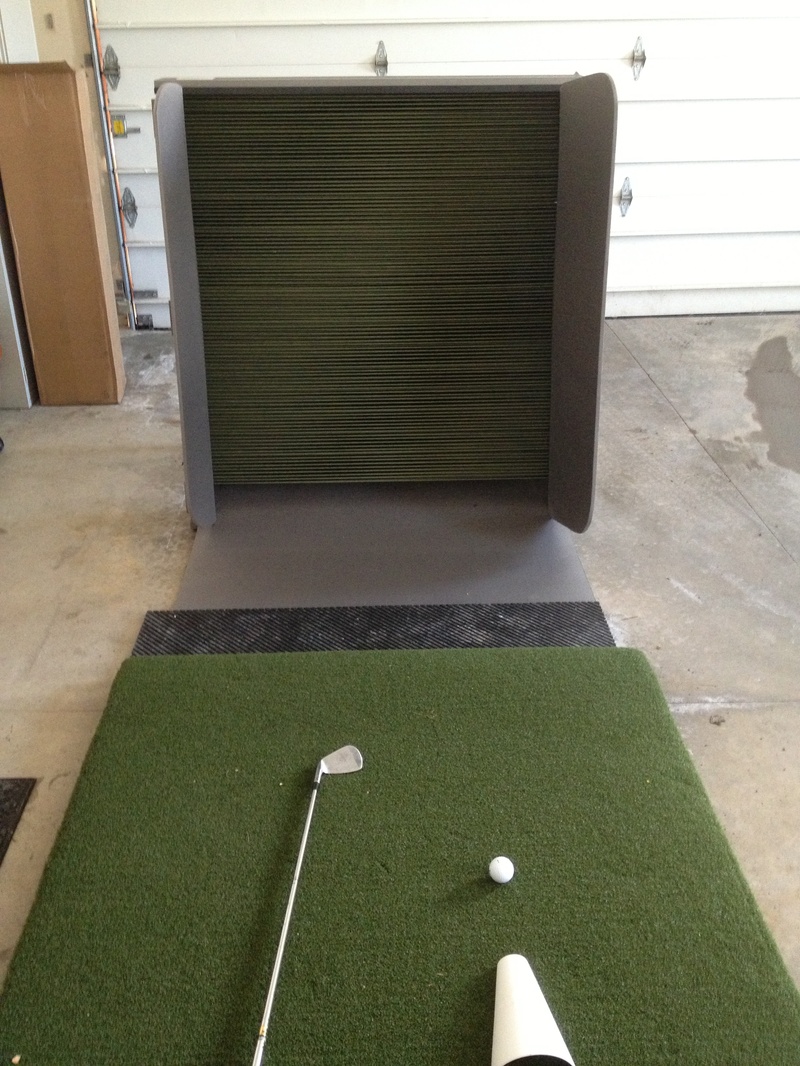 Although this is a good distraction the anticipation of hitting an iron shot off the practice turf at the range in the early spring is still like Christmas morning to me every year. This year my first round of golf was played at the Dye Club in North Myrtle Beach, SC.
The Dye Club has tremendous practice facilities and is one of the best golf courses on the eastern seaboard. I have set up a simple but effective practice routine using the IronSolid and a directional stick. The set up is simple, point the directional stick down range towards your intended target, set the IronSolid next to the directional stick, make sure the edge away from you is parallel with the directional stick. Place a range ball 4-5 ball lengths in front of the IronSolid, set up perpendicular to the directional stick to make sure you are checking your alignment with each shot and hit about 15-20 shots down range with an 9 or 8 iron, concentrating on solid contact.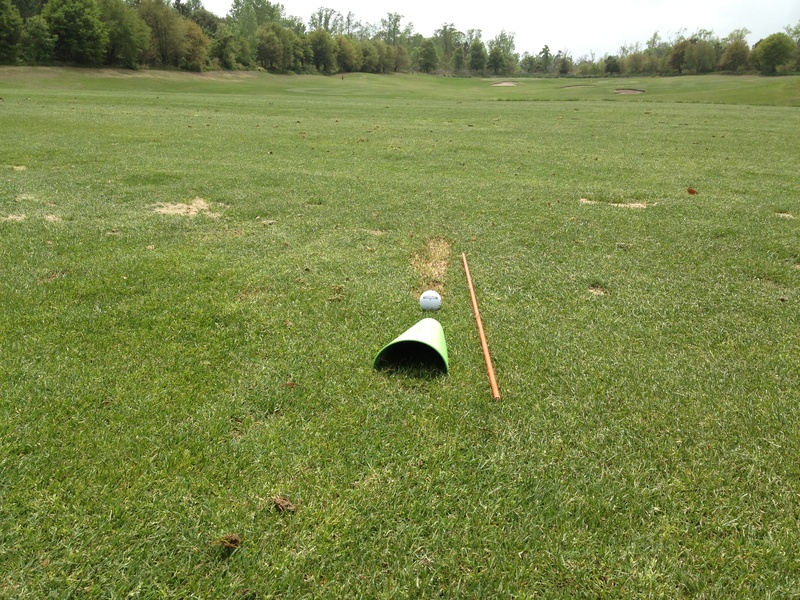 The goal is to hit the ball then the turf, do not contact the IronSolid on the take away or the down swing. I work my way from the top of the directional stick to the bottom, checking my divots for direction and depth. It is very simple to move the IronSolid down this line. By aligning the IronSolid's edge parallel to the directional stick I get a visual cue to make sure my swing path is inside the ball, the closest edge of the IronSolid provides a nice swing path guideline from inside the golf ball along the 7 o'clock to 1 o'clock path line.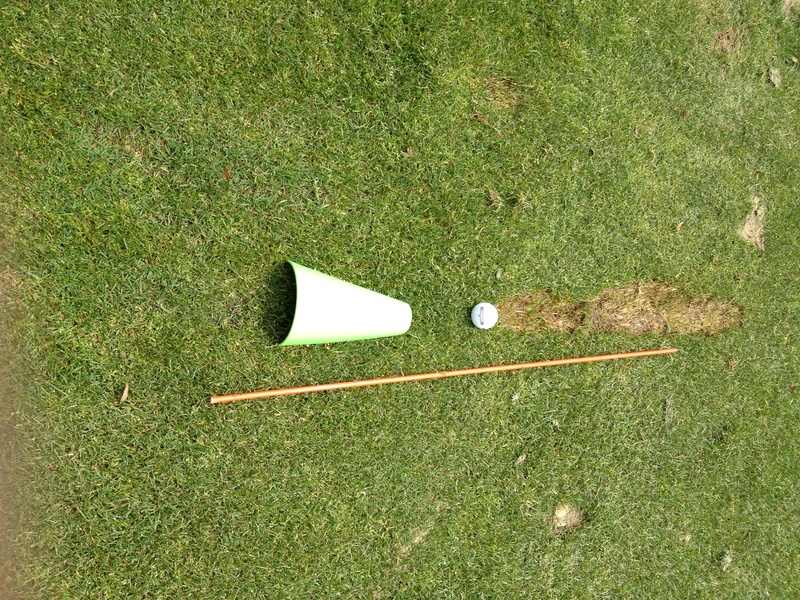 Like most recreational golfers I have a tendency to cut across the ball from the outside in when I am not hitting my irons solid. This drill eliminates that action quickly. The feedback that is provided by the IronSolid helps me dial in my angle of attack and the swing path that I desire.  In a very short time I am hitting solid, crisp iron shots.  I can immediately take that to the course and I will enjoy my round by hitting more greens in regulation.
Try this out when you hit the practice range, I think you will find it beneficial.
Hit It Solid! IronSolid.
Buy The IronSolid here:
Categories: None
/