Shopping Cart
Your Cart is Empty
There was an error with PayPal
Click here to try again
Thank you for your business!
You should be receiving an order confirmation from Paypal shortly.
Exit Shopping Cart
Hit Solid Irons - IronSolid

The pursuit of a well struck iron shot
| | |
| --- | --- |
| Posted by ironsolid on April 14, 2014 at 8:50 AM | |
No one ever said, "nice swing" to Bubba Watson. The guy can flat out golf his ball. Bubba is self taught, and if you ask him he will tell you, solid contact is the key to his game. The winner of the 2014 Masters says he hit some great "slap-cuts" into the greens and then just putted his ball. His game plan was to hit greens. If he does that everything else will take care of itself.
Would you copy Bubba's swing? Probably not, but would you like to have Bubba's ball striking ability with his irons? Hell, YES! One thing you will notice about Bubba is he is a master at making a descending blow when he hits an iron from the fairway or even a fairway bunker. His angle of attack is steeper than 95% of the recreational golfers. His golf ball first contact with his irons allow him to control the golf balls distance, trajectory and shot shape. In a word, Bubba has "skill" and Bubba can golf his ball.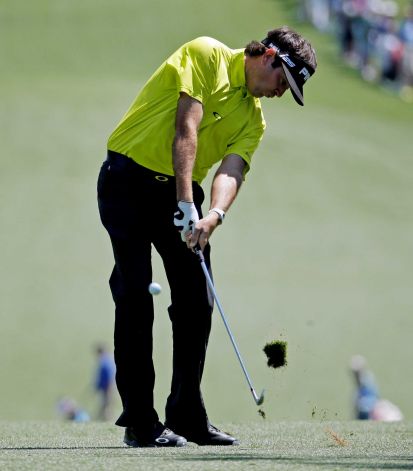 Any golfer can train them self to hit the ball with a descending blow, first you need to experience what that feels like. Enter the IronSolid. The IronSolid is a great feedback device. If used properly you will know if you are too flat coming into the golf ball. The goal is to set up the IronSolid properly, and avoid the device on the takeaway and when attacking the ball.. One thing Bubba does well is ATTACK the golf ball. His home made swing is unorthodox by modern golf swing standards but it is very effective because Bubba hits the ball with a descending blow and always hits the ball before he hits the turf. You do not need to take swing lessons – proof Bubba Watson.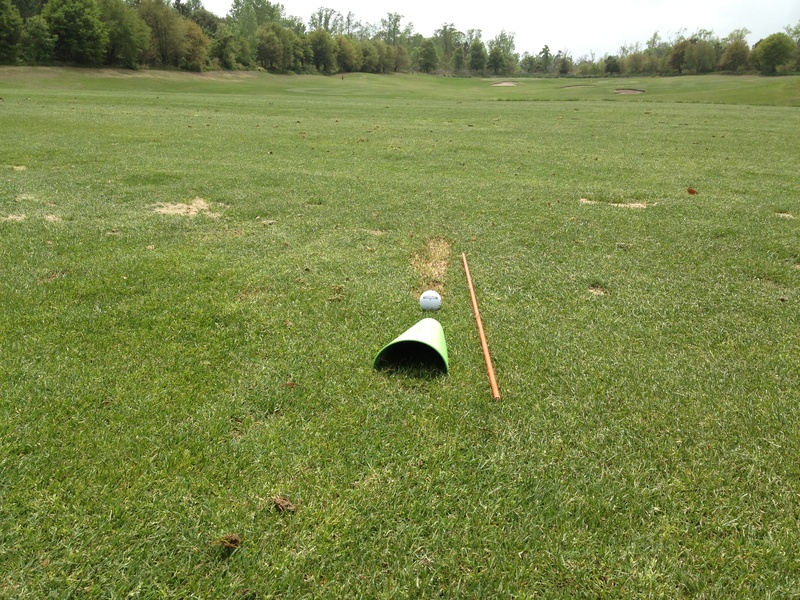 What you need to practice is hitting the ball first then the turf – ala Bubba. The man is a master at hitting the golf ball first. You too can become very proficient at ball striking very quickly using the IronSolid.
Hit It Solid! IronSolid.
Buy the IronSolid here: http://www.ironsolid.com/apps/webstore/
Categories: None
/